Face plates
Face plates are used as accessories for machines. They expand technological use of machines, especially in the machining of rotary shapes. 
LD D'Andrea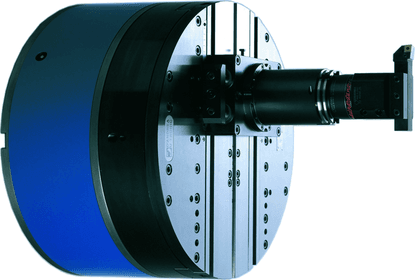 Maximum boring diameter: 1,000/1,250/1,400 mm
Plate dimensions: 500/600/800 mm
Feed range: 160/200/250 mm
Boring precision: 0.01 mm
Positioning: Automatic
LD 650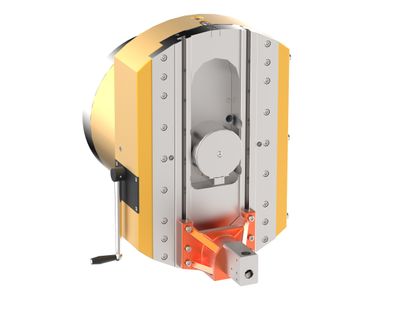 The face plate consists of an axially symmetrical basic body with an axial hole enabling the main spindle and a spool that is sliding in the body perpendicular to its axis to pass.
Basic body diameter mm: 650
Adjustment of the slide mm: 170
Max. working speed of the facing plate rpm: 150
Max. allowed speed when using the machine main spindle: rpm: 200
Range of slide work feed mm/min: 1-1,000
Slide rapid traverse mm/min: 1,000
Max. diameter of front turning mm: 1,000
Boring diameter range mm: 300-1,000